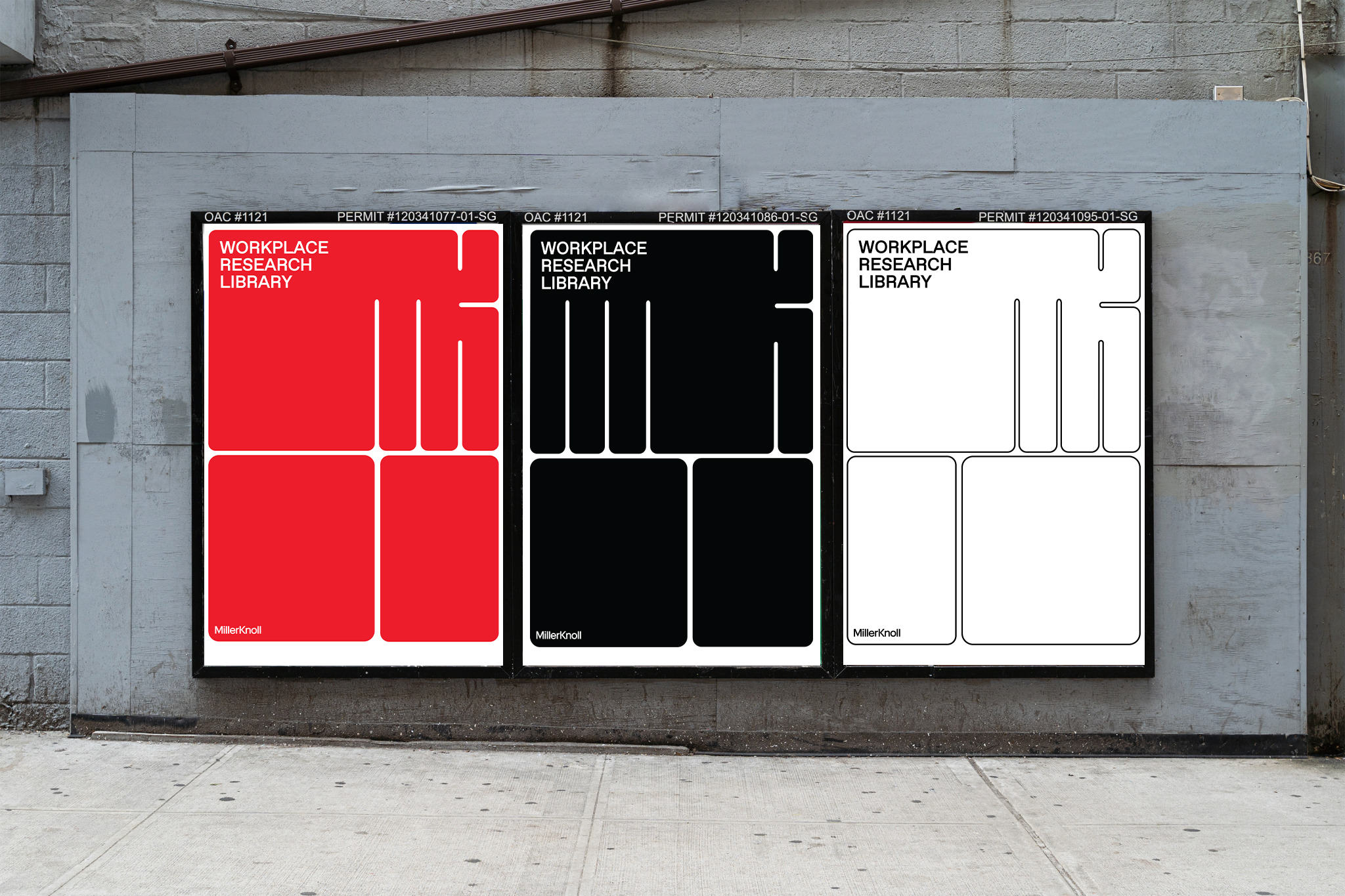 BRANDING
[PROJECT FOR DESIGN STUDIO 4]
RHODE ISLAND SCHOOL OF DESIGN
2022
This branding project for MillerKnoll Workplace Research Library was inspired by elements of previous Herman Miller and Knoll workplace designs and the merging of the two companies. Taking ideas of collaboration, open work spaces, spatial dynamism and modularity from both Knoll's Antenna workplace designs as well as Robert Propst's "Action Office," designed with Herman Miller, this brand identity aims to highlight how people and furniture work together in a shared space.

"Color, material and finish are used for articulation of different functions, expression of personality and comfort." (Antenna Systems)

Taking a lot of inspiration from this quote alone, the brand identity highlights the history of both brands' office designs by the simple use of red in the guidelines. The modular form of the logo as well as the use of white space acts as a window into the workplace while showcasing the multifunctionality of simple modular elements. The logo and all of the assets in this brand identity is structured around the idea of dynamic change and restruction of space that both brands have achieved in their workspace designs.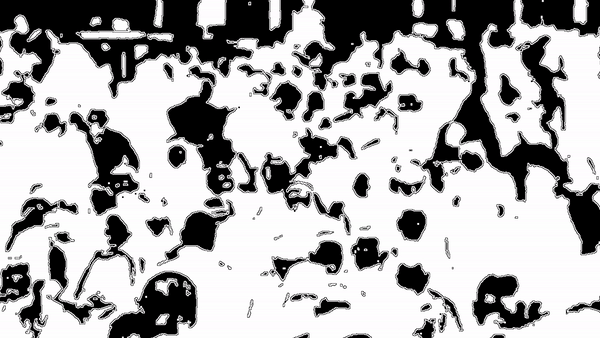 01







PUBLICATION DESIGN








MOTION GRAPHICS








TEXTILE DESIGN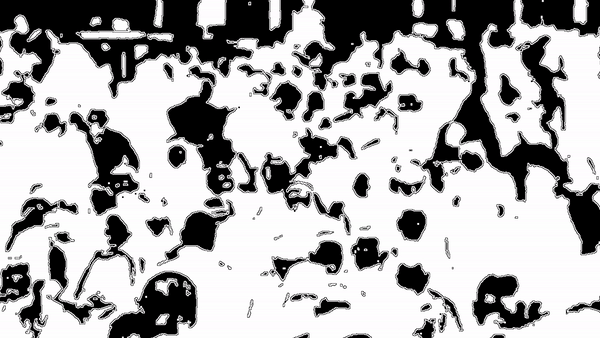 [SELECTED WORK]